The musicality of Kirsten Flagstad
"Already in her childhood, Kirsten Flagstad's musical talent was noticed. She both played piano and sang. Nevertheless, the process of maturation leading up to her sensational debut at the Metropolitan Opera in New York on February 2, 1935, was to take a long time, marked by uncertain detours and seemingly random choices." - Rolf Knapper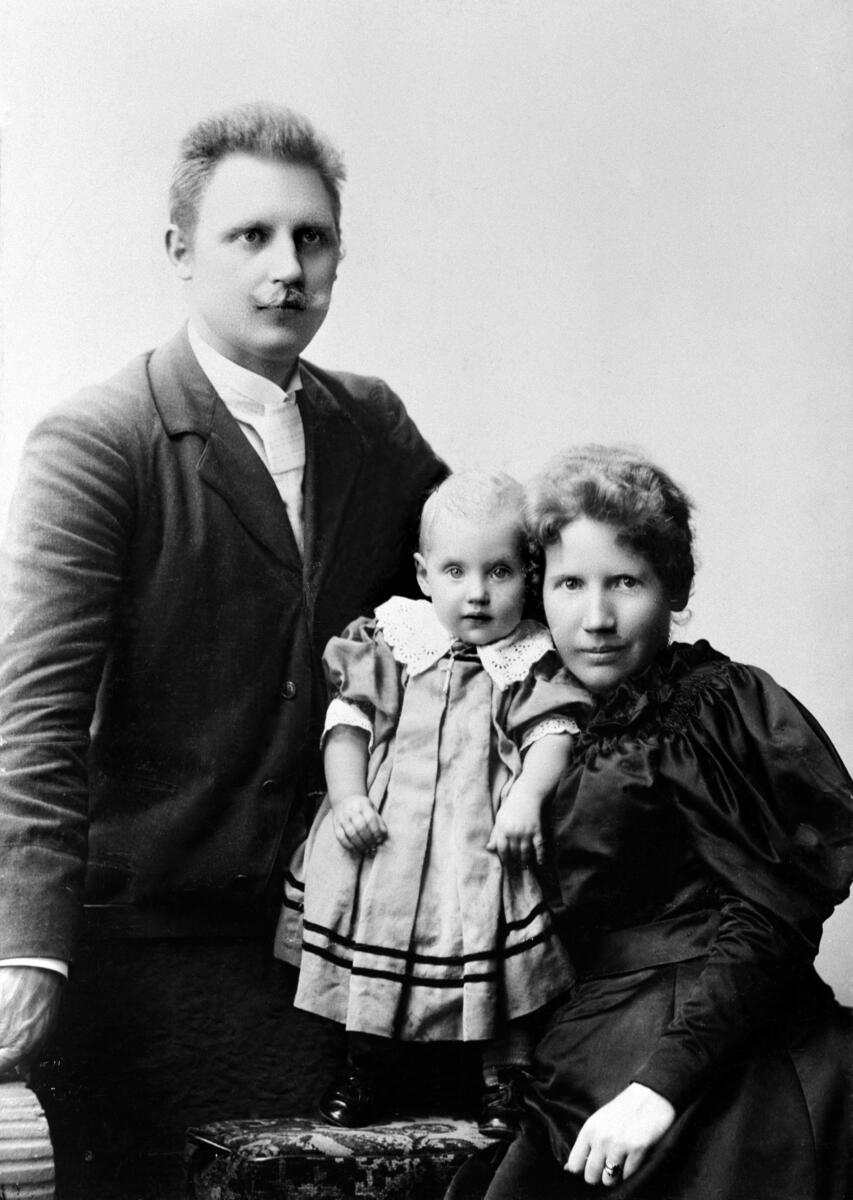 Both of Kirsten's parents, Marie (1871-1958), called Maja, and Michael (1869-1930), were professional musicians. He was from Hamar, the son of the blacksmith and gunsmith in Strandstuen, and she was from the farm Johnsrud by Dal outside Eidsvoll. Maja Nielsen Johnsrud and Michael Flagstad met in the music community in Kristiania, now Oslo, in the early 1890s and soon became a couple.

Maja came from a very musical family. Already as a little girl she worked as an organist, and from the age of ten she had a permanent job, as she herself has said. Michael came from a family where music did not have such a prominent place as in Maya's case, but a penchant for music had awakened in the boy after his father had given him his violin and taught him to look for melodies on it. Michael was in many ways an artist's soul, a dreamer and an eternal student. He longed for bookish learning and was particularly interested in language, while Maja was outgoing, quick from thought to action, an invaluable quality as a practical musician.

Over the years, Maja became an indispensable orchestral pianist and rehearsal leader for a number of singers and musicians, while Michael sat as a violinist in various theater orchestras and ensembles in the capital. Eventually he advanced to conductor. After the couple's earliest attempts to make a living from music had failed due to poor finances, he trained as a stenographer and had this as a necessary binary in flexible terms in the Norwegian parlament. During this difficult period, they had moved home to his parents in Hamar and that is the explanation why the couples second child were born in Strandstuen in Hamar. She was named Kirsten Malfrid - Kirsten with the beautiful voice - and was baptized in Hamar Cathedral nearby.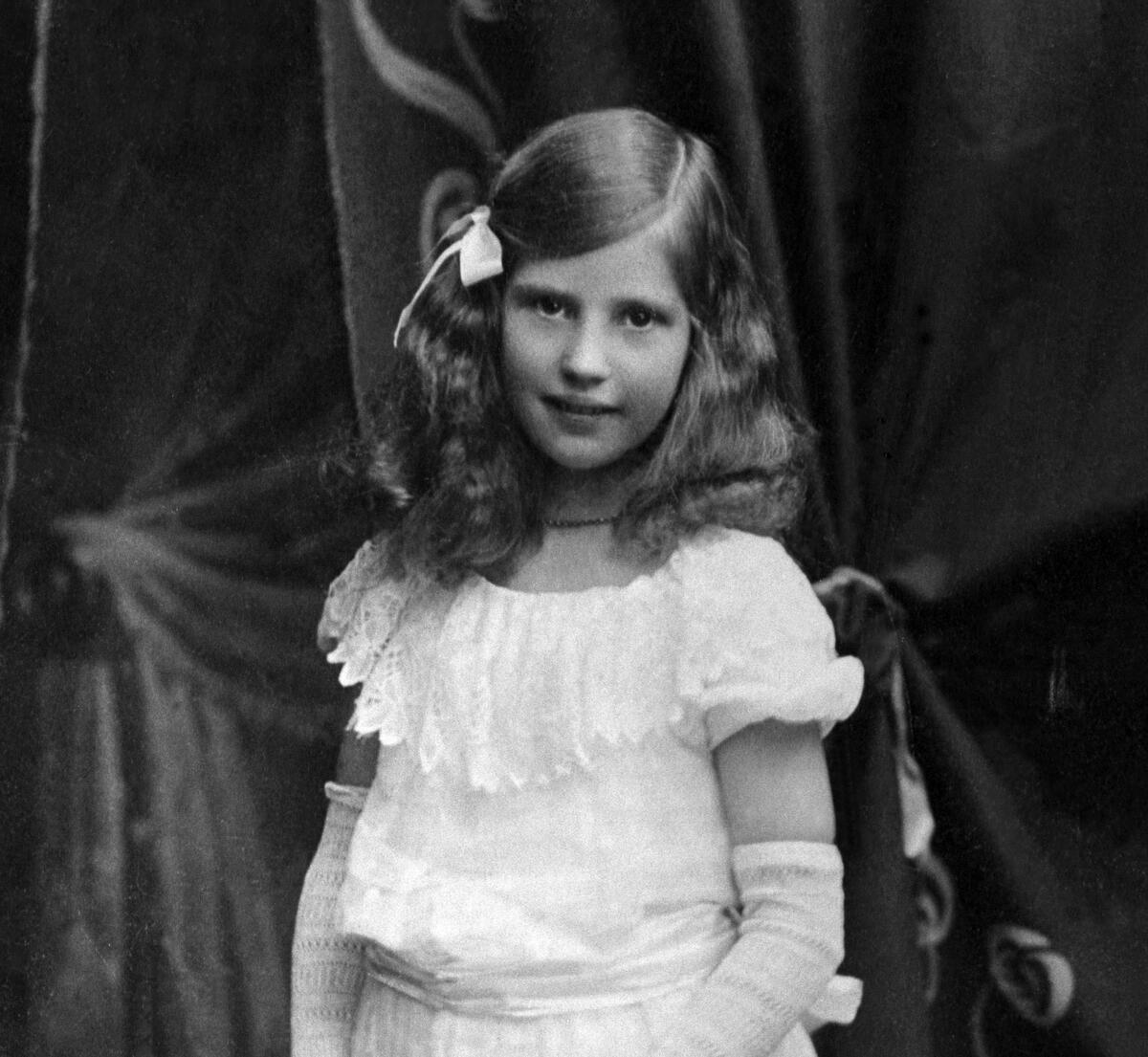 On July 12, in what was Norway's historic year in 1905, when Kirsten turned 10, she received a very unusual gift from her musician parents Maja and Michael, namely the piano excerpt from Richard Wagner's romantic opera Lohengrin. Already here arose the myth of the phenomenon Kirsten Flagstad. She herself has said that she immediately started learning the role of the innocent heroine Elsa - in German.

At her confirmation party in 1911, when she was asked to entertain the guests, she performed Elsa's visionary dream of the knight Lohengrin. The daring action she exposed her uneducated voice to, made one of the guests, the singing teacher Ellen Schytte Jacobsen (1876 - 1859), react to the parents. She offered to give Kirsten singing lessons, so that she would not ruin the little she might have of vocal material.

In 1929, Kirsten Flagstad performed Elsa in Lohengrin for the first time on stage, this time in Norwegian. This was also the first role within the extensive Wagner repertoire, which in the next few years would make her internationally famous. On the first row, this historic premiere night at the National Theater on 14 June 1929 sat her future husband, Henry Johansen.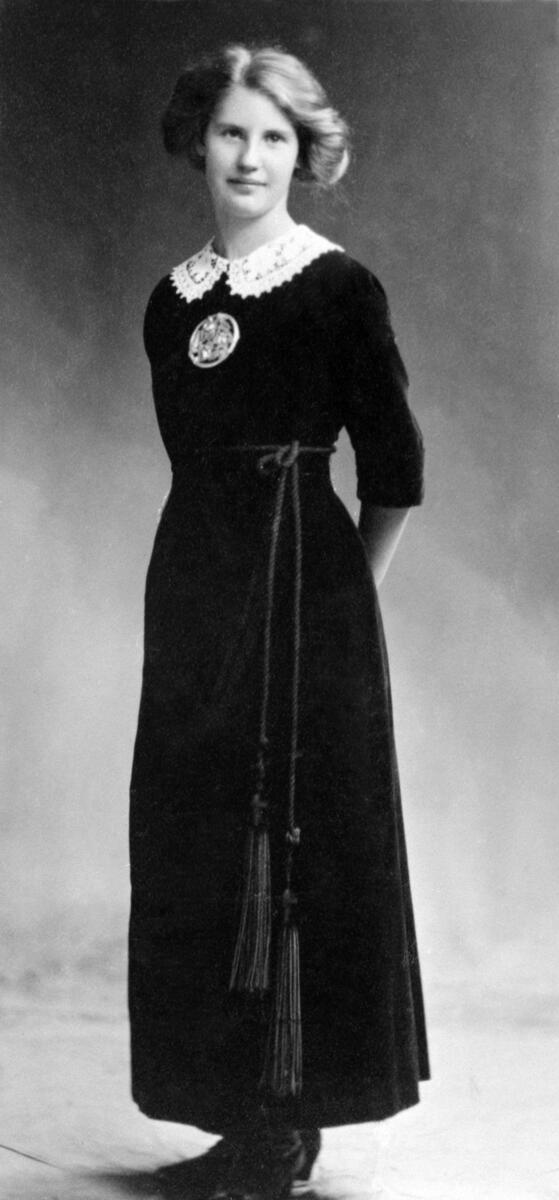 She started taking singing lessons in her hometown at the age of 16. She first spent three years with Ellen Schytte Jacobsen. Then she sang for a couple of years with bass singer Anders Westwang. (1885-1957). Her primary school education was solid, and she never had to struggle to work away incorrect technique, something she herself has emphasized. In this context, it is interesting to read that after the singing lessons, Kirsten preferred to take the road home through empty alleys to be able to process, store and remember the singing technical sensations she and the teacher had recently worked on undisturbed.

Kirsten had also received confirmation of an perfect pitch, this type of musical memory that allows one to easily define pitch. This can have its advantages, but can also be a burden, something she herself experienced just as it was, when, for example, the piano was tuned or was not tuned well enough. Kirsten scored high on Dr. Mjøen's musicality test, which he conducted in the summer of 1911 with several members of the Flagstad family. Kirsten passed all twelve tasks with the highest score, but missed an improvisation, where it later turned out that the mother for once had played wrong!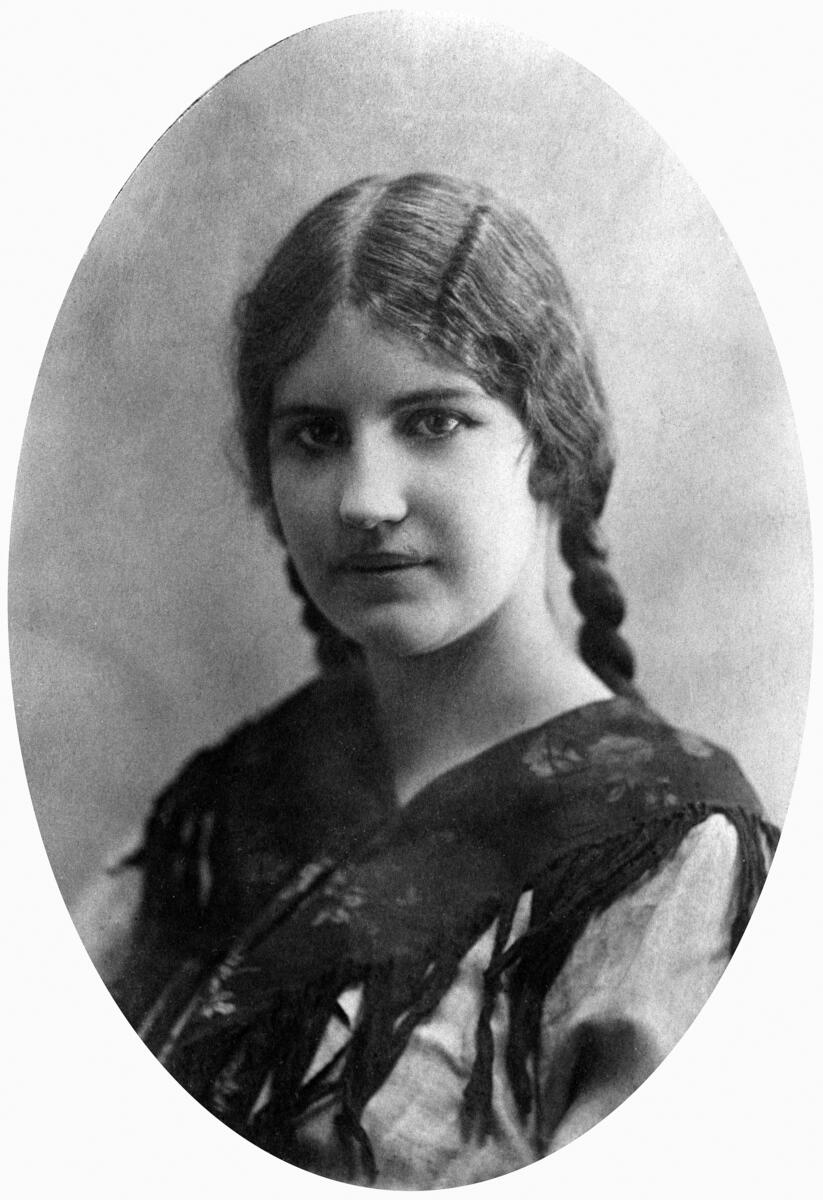 Kirsten Flagstad's first official appearance as a singer took place on 17 May 1912 at Chat Noir, which Bokken Lasson (1871-1970) had founded in January of the same year in the old Tivoli area. Maja Flagstad was employed there as a rehearsal and "orchestra", and without attracting special attention, Kirsten participated with Norwegian folk songs in the two performances that marked the end of the first season for the cabaret stage.

The opera Tiefland by the German composer and pianist Eugen d'Albert (1864-1932) was to be staged at the National Theater in Kristiania. The conductor of the theater, Johan Halvorsen (1864-1935), who was also a violinist, composer and an authority with influence in Norwegian music life, was to conduct. However, it would have been difficult to find someone who, both in terms of voice and type, could fit a smaller role, Nuri, who is a very young girl of around 14 years. In a conversation with Torstein Gunnarson, recorded for NRK as late as 1961, Kirsten Flagstad tells about how it went when she was hired for her first opera role:

«I auditioned for Johan Halvorsen, Halfdan Christensen and I.P Bull and was immediately accepted. I was the thirteenth girl who auditioned. I had learned Nuri in Tiefland in German. Wiers-Jenssen translated the opera, and I felt very important when he phoned and asked if I wanted any changes in the libretto - can I brag a little? (Yes, of course.) At the first orchestra rehearsal, after the first act, conductor Halvorsen spoke to the orchestra, pointed to me and said "gentlemen, this is a musician's daughter!" Then I was proud. I was eighteen at the time.»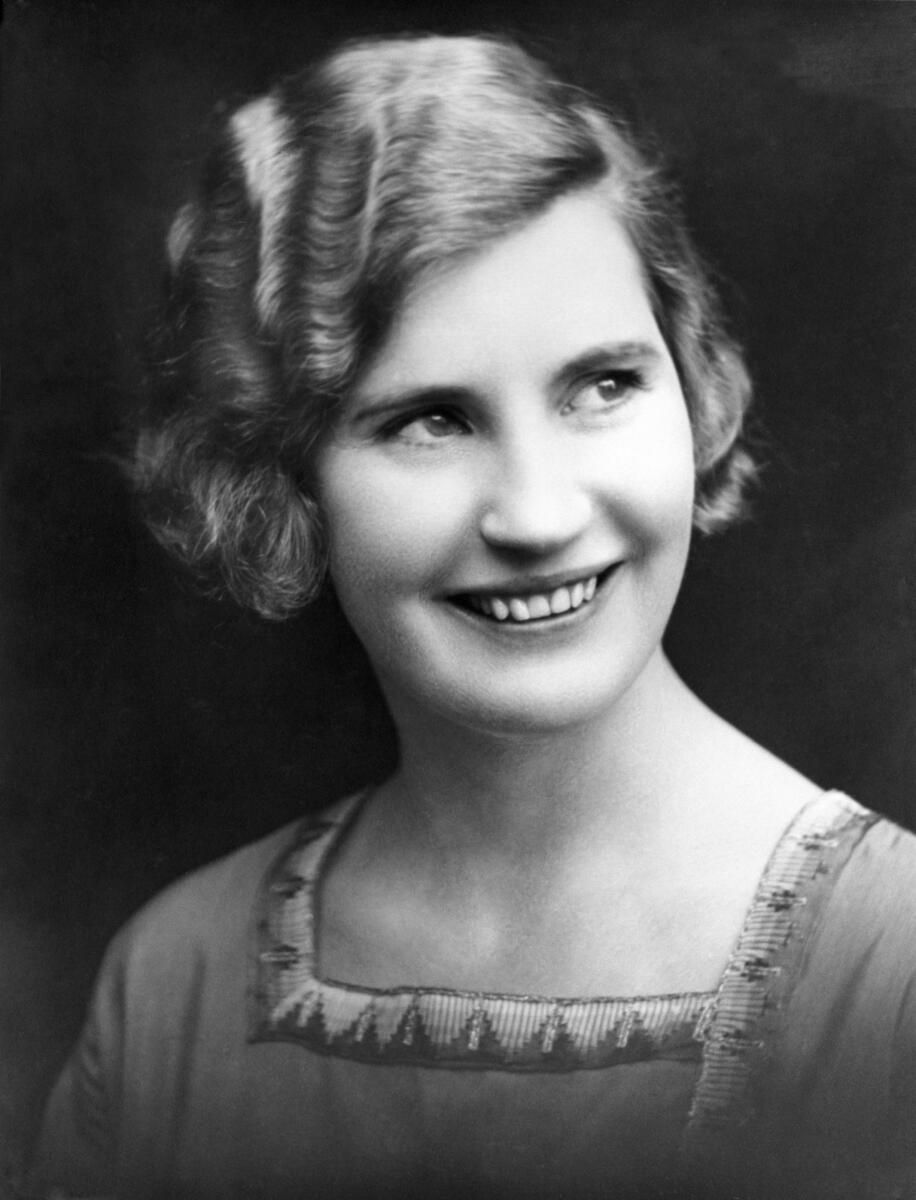 In the spring of 1916, Kirsten and her parents traveled to Stockholm to get settled in for the academic year that was to begin after the summer. It was, after all, the first time she was to be properly away from home, and her parents wanted to introduce her to people they knew in the music circles in the big city, and see her well installed. She was lucky enough to get a room with a piano in a centrally located apartment with a younger couple with children. First and foremost, it was important to find a good singing teacher.

With an introductory letter about free tickets from the National Theatre's director, Halfdan Christensen, the Flagstad family sought out the opera director, Count Hans Ludvig von Stedingk. He recommended that they listen to the opera Faust, by the French composer Charles Gounod, in which three of the lead roles were sung by students of Dr. Gillis Bratt. After this evening, the decision was made. If he could and wanted to, it would have to be Dr. Bratt who took over responsibility for Kirsten's singing development. Kirsten became a student of Dr. Bratt, and from the autumn of 1916 a new phase in her life began. She got to know new people and a new environment.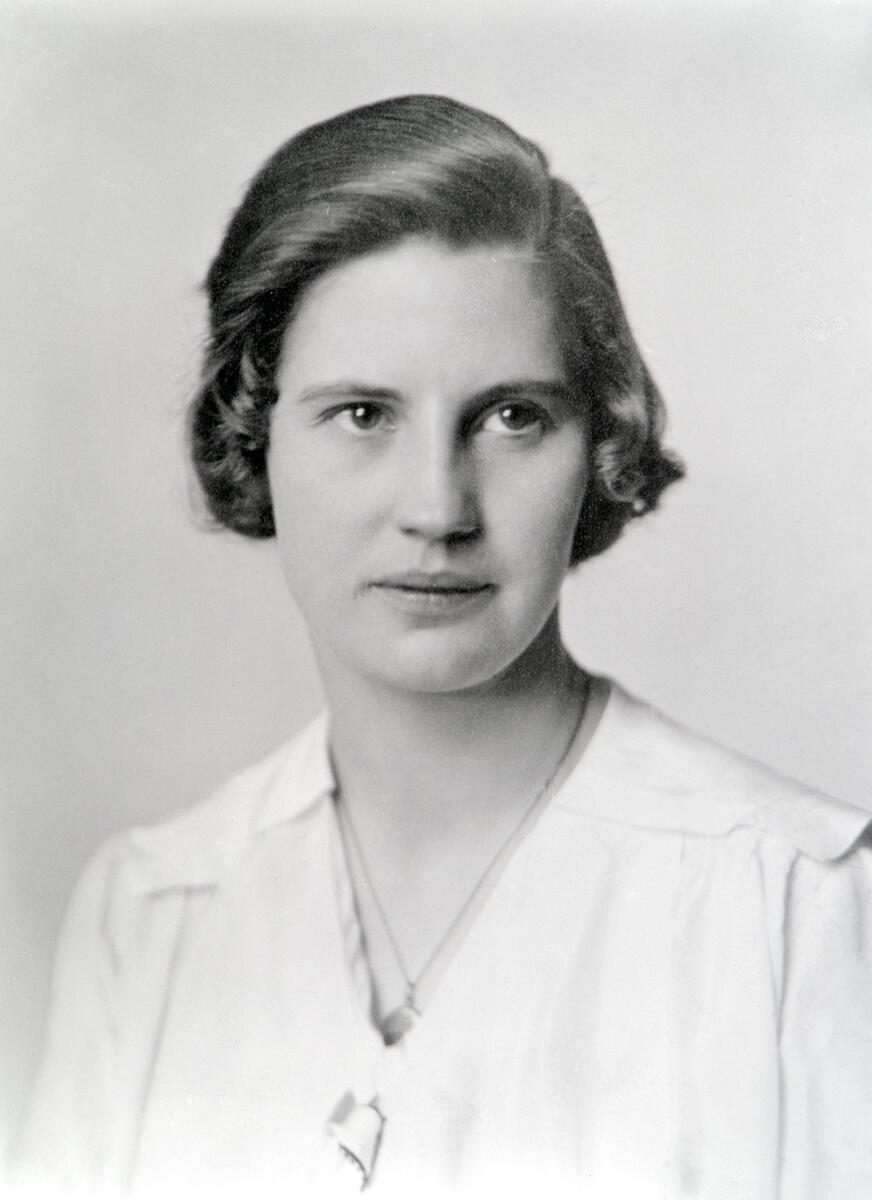 From a hitherto unknown benefactor in Bergen, she received NOK 10,000 to be able to continue her studies when the money ran out, and in the autumn of 1917, Bratt and she began putting together a program for a debut concert in Kristiania. It was to take place on Thursday, March 21, 1918 in the University Hall.
Carl Richter was to sing with Kirsten and he was to have his own Swedish part in the concert. Together they were to sing a couple of duets from the opera Don Juan and The Magic Flute. Italian maestro Piero Coppola was to accompany on the piano.

opera Don Juan and The Magic Flute. Italian maestro Piero Coppola was to accompany on the piano. The program consisted of songs by Sinding, Grieg, Wolf, Weingartner, Strauss and Verdi. On March 15, she took the night train to Kristiania, and when she received the newspaper at Kongsvinger station the next morning, she saw the concert announced. Kirsten practiced all day, to her father's great delight.
«I am very tense and excited before the concert, a lot of ticket has allready been sold!», Kirsten writes to her friend Sven. She continues: «I have not been down town, so I have not seen my picture in the windows, but everyone says they are hidious. Well, I don't mind, the surprise of my bright and glorious revelation will be even bigger at the concert!»

The critics agreed that Kirsten Flagstad had gone through a fantastic development with the voice, but about the ability to deeper understanding of the material, there were divided opinions. One praised what another reserved for. But a united corps of critics was thrilled.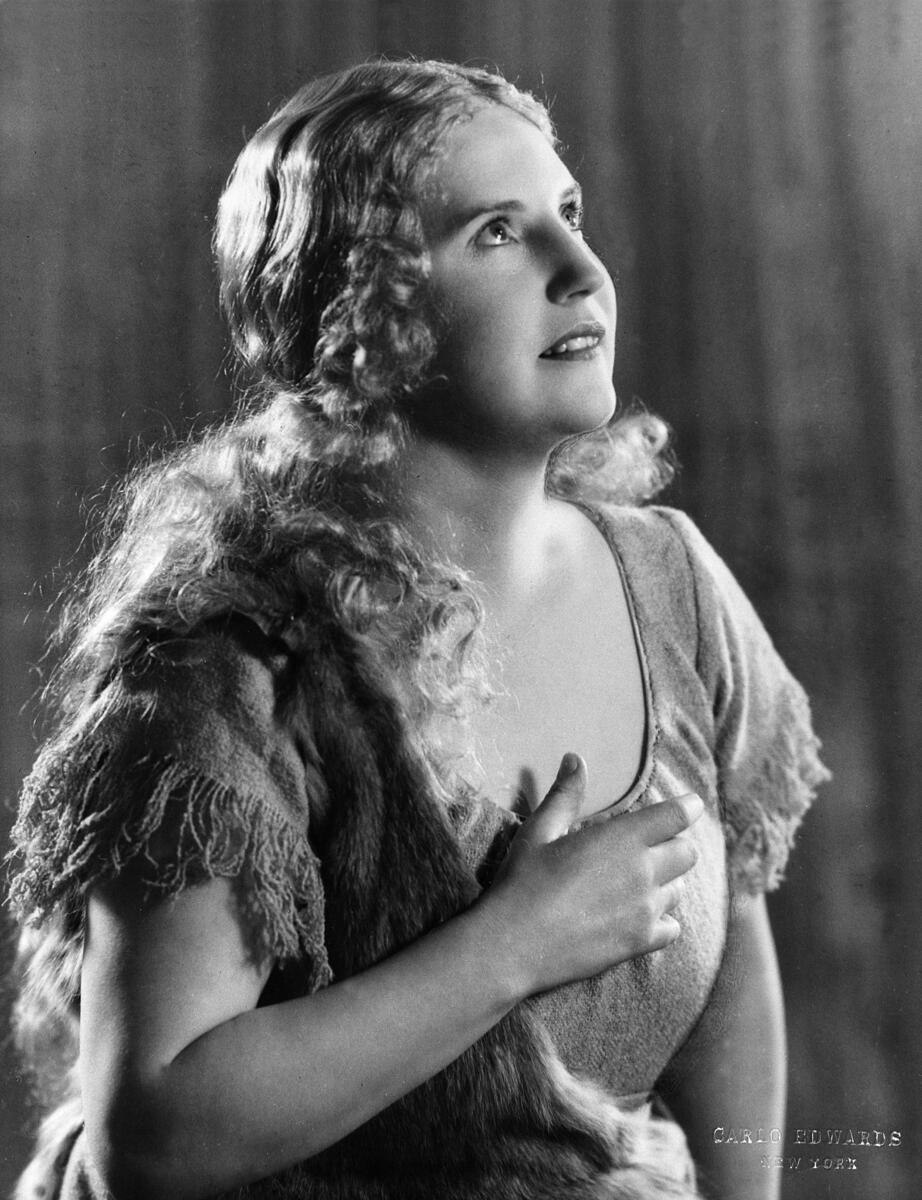 Throughout the 1920s and up to her involvement in Bayreuth in 1933-34, there would be more offers and opportunities that could have changed a lot in Kirsten Flagstad's life.
As early as the summer of 1919, she visited Copenhagen with the ensemble from Opera Comique and received an economically tempting offer to become a revue star there, which she certainly refused on the grounds that she was an opera singer. Before she became internationally known, she also received a couple of inquiries from the United States to which she said no.

And in connection with the two summers at the Bayreuth Festival, not long before the great breakthrough in 1935, she turned down an offer from the influential Dr. Heinz Tietjen, artistic director both in Bayreuth and at the State Opera in Berlin, to do more roles in Berlin, an offer that probably most people in her situation had accepted with open arms. An underlying reason for her decision may lie in the conflict between career and private life. In retrospect, it may just as well seem as if fate or intuition held her back to wait for the moment when the time was right.

This is an edited article written by Rolf Knapper. The entire article can be found in the book "Glimpses from Hamar's music life" - Hamar Historielag, yearbook 2011 (NO only)