Then it is also precisely here that the Kirsten Flagstad Museum is established - in the house where she was born July 12, 1895, just off the church where she was baptized.

The memorial collection was opened to the public in 1985, and the official opening was made by Norway's then Minister of Culture on Kirsten's 90th birthday.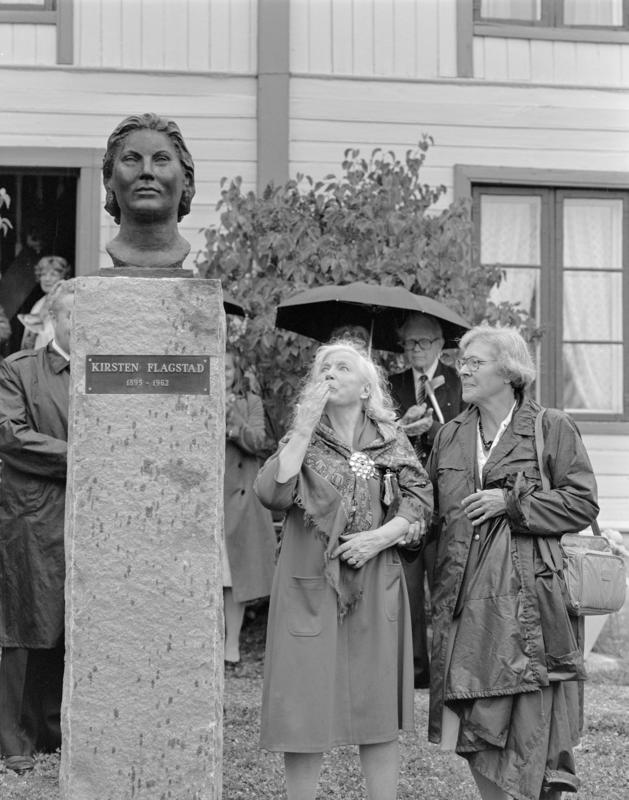 Kirsten Flagstad's family, many close friends and, in particular, through the gifts and deposits, the Flagstad company has helped to create a memorial site rich in objects, photos and archives.

The square in front of the museum has been christened Kirsten Flagstad's Square by Kirsten's grandson Sigurd Hall Dusenberry. In front of the front door is a pedestal with Joseph Grimeland's bust of Kirsten Flagstad, unveiled at its opening in 1985.

Here we see Karen Marie sending a kiss to her sister.

Anno museum
Anno museum is one of Norway's largest museums and embraces a wide range of cultural and natural history with local, regional and national significance. The museum was established in 2009 as an amalgamation of several large and small museums throughout Hedmark, then under the name Hedmark county museum. The vision "Knowledge of the past - engagement in the present" is the museum's guiding star.

In total, the museum's outdoor areas make up the country's largest open-air museum, and include the largest collection of antiquarian buildings in Norway.

Nearly 230,000 visit our museums annually. For more information, read here.