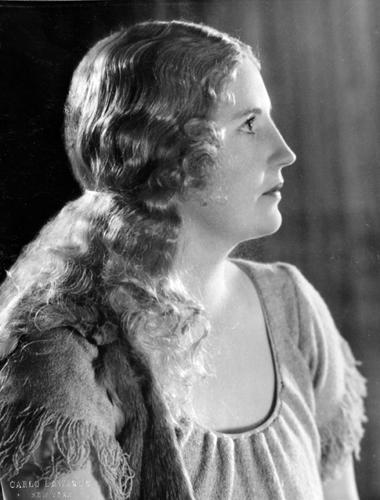 Of course Kirsten Flagstads friends and admirers would love to say "welcome home" to the magnificent singer in some way or another after her great success  at the Metropolitan Opera in New York. 
And they were going to do it by giving her a big party just as she arrives in Oslo.But when Kirsten Flagstad just after arriving left again for a private trip - to London and Brussel - the party was postponed. Now the party will be held wednsday in the "Rokokko"hall 
It looks like it will be a "full house" in the "Rokokko"hall. There are many people who wants to celebrate her, not only because she is a marvelouse artist, but also because she is a delightful person. As invitees of the party is the committee of the Operafond, the board of the Opera society, also chief of theater Halfdan Christensen, director Otto and colleges and friends.